Golden Pass: Lucerne, Interlaken, and Montreux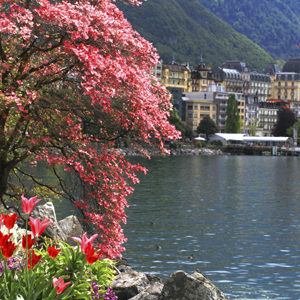 Golden Pass
One of the brightest stars in Switzerland's rail network, the GoldenPass line stretches nearly 150 miles from Lucerne to Lake Geneva. Travelers enjoy unforgettable views of so many of Switzerland's highlights as they relax aboard panoramic trains on a route that includes the first scenic train route in the world between Montreux and Zweismmen.
Includes:
2 Nights Lucerne
2 Nights Interlaken
1 Night Montreux
2nd Class Rail
...
About Avanti Destinations

The passion to serve and inspire savvy travelers with innovative and personalized vacations has been the driving force for 31 years at Avanti Destinations. We have the passion for independent travel and want to share it with you! We provide you with authentic travel experiences backed by our expert knowledge. You go where you want. When you want. With the flexibility to savor special moments along the way. Your vacation is uniquely yours. That's Avanti!
Our record of success at Avanti
...